CARLY D
ESMT & Equestrian Coaching
Thanks for visiting Just Call Carly! I am fully qualified in Sport Masseuse, AI Coaching, Equine Psychology, and Spanish Doma Natural.
I previously trained as a Jockey, but have worked with rescue and rehabilitation, as well as show jumping, dressage, show ponies and breaking yards.
I work well with nervous, anxious and stressed horses, and lead people into building a partnership with their horse, making riding a much happier experience
A small goal, is still a goal
Visit My Gallery to read what my clients have to say!
What I Do:
I believe in encouraging people to do more than just ride better, I like to help them in understanding their horses, growing the partnership which reflects when they start reaching for their goals.
I've studied both Human and Equine Psychology to help people come over some of the toughest barriers, and make the Equestrian Sport a fun thing again
My Human Side
Having been in an unnerving accident resulting in a disability, I threw myself into learning about confidence building, quelling fears and coping mechanisms. I use these a lot during my coaching to help people be the best they can be
The Other Stuff
Not only do I coach people and horses with their riding, I also instruct on ground work, lunging and stable management. I'm a qualified Sport Masseuse, and I've also done a lot of retraining and re-handling of abused, misunderstood or nervous horses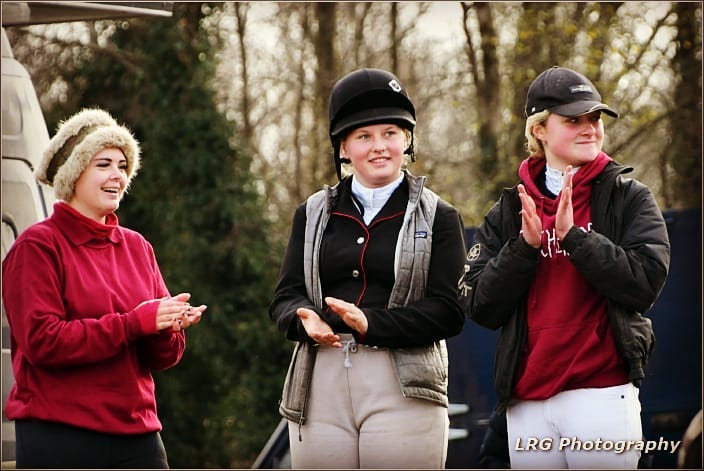 My Services
It's no secret—I love my work! But for me, real job-satisfaction comes from helping my clients to achieve great results. You can find more info about everything I offer, here. Let's discover what I can do for you!